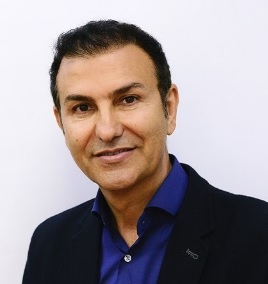 Abbey Alidoosti
CEO
Abbey Alidoosti, CEO of the Advanced Wireless Technology Group (AWTG Ltd), and a founding director of the company. He established the company in 2006 to provide professional wireless services to the telecommunications industry.
Abbey have over 20 years of experience as a senior executive in IT and wireless technology. Throughout his career, he has taken a keen interest in the design and performance of radio systems, from state-of-the-art radio transceiver design to the deployment and optimisation of mobile radio systems across all technologies. Prior to starting AWTG, Abbey was initially with the Takarazuka Operation (TOA) in Japan, a leading manufacturer of public and broadcast communication equipment, before joining the UK-based arm of Wireless Facilities Inc (WFI).
He is adviser and board of member in many international companies, in the UK, ME, USA and Africa.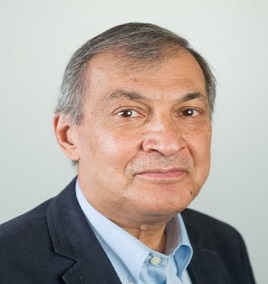 Hamid Aghvami
Company Chairman and Head of the Radio Network Planning and Optimisation Department
Prof Hamid Aghvami was appointed as the Company Chairman in 2006. He has both academic and industry expertise in Digital Radio Communications Systems.
Under his guidance, AWTG has continued to develop and advance into the future wireless and network technologies such as Internet of Things via LTE and 5G.
Prof Aghvami joined the academic staff at King's College, London University in 1984. In 1989 he was promoted as a Reader, then Professor in Telecommunications Engineering in 1992. He established the Centre for Telecommunications Research at Kings which gained worldwide recognition. He has published over 350 technical papers and given lectures worldwide on various aspects of Personal and Mobile Radio Communications. He was a Visiting Professor at NTT Radio Communication Systems Laboratories in 1990 and Senior Research Fellow at BT Laboratories in 1998-1999.
He continues to lead an active research team working on numerous mobile and personal communications projects, supported by Government and Industry. He is an IEEE Distinguished Lecturer and a member of the Board of Governors of their Communications Society. Hamid is a Fellow of the Royal Academy of Engineering, Fellow of the IET and Fellow of the IEEE.
Ian Groves
Head of Consultancy
Dr Ian Grove joined AWTG as Head of Consultancy in 2006 following an extensive career within the telecommunications industry and currently acts as Principal Advisor in AWTG.
Ian joined the Post Office Research Station (Dollis Hill) as a graduate engineer in 1968 and remained with BT Research Laboratories until 1996. His final role was Division Manager leading mobile systems research. He was also responsible for technical staff working in the US and Far East supporting BT's joint venture with McCaw Cellular. From 1996 Ian worked as an independent consultant and served on number of UK and European mobile communications committees as a representative of BTCellnet (presently O2). From 2001 until 2005 he was the founding Director of Arieso Ltd, where he has helped to secure Venture Capital funding of £1.5M.
He served as a Visiting Professor at the Centre for Telecommunications Research, King's College London between 2000 and 2005. He is a Chartered Engineer, a Fellow of the IET and has been an invited speaker at a number of international conferences on mobile communication systems.
Michael Walker
Non-Executive Director
It is with great sadness that we learned of the death of our esteemed colleague and friend Mike Walker. Mike, who was very well known and respected throughout the mobile telecommunications industry, had been a Non-Executive Director of AWTG since 2013. A Just Giving Page in his memory may be found at https://www.justgiving.com/fundraising/michael-1-walker As a mark of our respect, this entry will remain on our web site until the end of the year.
Michael spent over twenty years with Vodafone, latterly, as Group Research and Development Director before his retirement in 2009, where he had responsibility for R&D, intellectual property and technology standards worldwide. As a member of the Board of Vodafone Ventures, he also led technology innovation and managed engagement with start-up companies. Between May 2011 until September 2013, Michael was Head of School for Natural and Mathematical Sciences at King's College London. He holds the Vodafone Chair in Telecommunications at Royal Holloway, University of London, as a part-time professor and is a director of the Royal Holloway Institute of Cyber Security Innovation. He was previously a member of the academic advisory board of the University of Karlsruhe, Germany.
Michael was the Chairman of the Board of the European Telecommunications Standards Institute between 2008 and 2011 and continues today as a board member. He also sits on the UK Government's OFCOM spectrum advisory board. Michael is a Fellow of the Royal Academy of Engineering, and has served as a member of Council. He was the President of the Institute of Mathematics and its Applications for the term 2010-2011. In June 2009 he was awarded an OBE for his services to the telecommunications industry.
Muquid Ali
Head of European Operations
Muquid Ali heads the European Operations of AWTG and ensures that right parts are in the right places to power continuous growth.
Muquid is a telecommunications expert with 22 years industry experience in the design, roll-out and quality of service improvement of wired and wireless networks across all major technology standards including 2G, 3G and LTE. He has a proven track record in technical project management with a broad range of experience in the end to end mobile network life-cycle. This includes new network roll-out, upgrades and technology refresh across a wide spectrum of projects and roles spanning Europe, Asia, Middle East and Africa. Muquid has worked on the planning, delivery and service improvement of all the UK's main mobile operator networks and has a significant amount of experience in the trailing, testing and validation of new technologies and standards. 
Muquid's experience covers all the major industry suppliers and operators and he has served as a subject matter expert to a wide range of international clients such as the Department for Economy (DfE) in Northern Ireland, GSMA, Major equipment vendors and Tesco. He was also engaged as a subject matter expert  to  the UK National Audit Office review into the Home Office's Emergency Services Network replacement programme.
Zeerak Akbar
Director for Operations – Saudi Arabia
Zeerak Akbar is the Director of Operations for Saudi Arabia, he provides technical leadership and guidance to AWTG teams across the region. He was instrumental in delivering thousands of sites in Saudi Arabia through the evolution of the network from 2G to 5G.
Zeerak have over 17 years of experience in telecommunication industry and joined AWTG in 2007 from Optus where he was an RF team lead. He spent 7 years  with Optus my responsible for planning of new sites to performance analysis and Optimization of 2G/3G networks. He was leading a regional team responsible for all planning and optimization activities, mainly network parameter audit and optimization including maintaining network KPIs and resolving network issues. 
Zeerak is passionate about learning new technology and interacting with people  and in return to come up with new strategies and new modes of operations.
Ian Vernon
Head of Technology
Ian Vernon is the Technical Lead in AWTG and is responsible for ensuring AWTG's solutions, products and services are are always ahead of the curve and powered with the right technologies as digital trends and end-customer behaviours evolve.
Ian have more than 20 years in the technology sector as a senior executive. He has acted as expert witness to various large telecom arbitration cases, providing insight on network design and operations, further to that he was involved in  introduction of e-112 in Europe and the harmonisation of international roaming across the Union. He has co-founded 7 companies in two continents of which he has exited most through mergers and acquisitions. His journey in the tech industry includes stops with publicly listed companies such Smart Communications, Agilent, WFI and DingLi. 
He is very keen on innovations that makes a difference in the world as evident on the companies he has invested in and the technologies and products they produced from farming to artificial intelligence.
Matt Moayedi
Engineering Director
Matt Moayedi is the Engineering Director in AWTG responsible for all RF related projects and engagements.
Matt has overall responsibility for site acquisition, site survey, RF design, installation (civils), integration, optimization and maintenance at the national level. Additional areas of expertise include smart infrastructure and delivery of smart hospital and smart hotel/shopping center solutions.
Matt has over 10 years of wireless telecom experience with 3 years in technical sales and 7 years in RF Consulting & Project Management.He specialises in Small Cell, Wi-Fi, RFID and DAS system design, deployment and validation.
Rohan Mario Martin
Director of Innovations
Rohan Mario Martin is the Director of Innovations in AWTG and ensures that innovation is in the forefront of all aspects of client engagement and interaction.
About Rohan Mario Martin...
He is responsible for ensuring the highest quality of service and deliverables to clients and partners alike.
Rohan has over 10 years' experience in Technology Advisory, Management Consulting & Project Management in the telecommunications and high tech sector. He has worked with clients in delivering IT strategies that meets the current and future needs of the business including leading strategy development, analysing industry and market trends. Rohan has a very good track record of planning and executing projects – achieving deliverables and targets within challenging timelines.Rohan Martin has an MBA from University of Portsmouth, a Masters in Information Systems and Management from Carnegie Mellon University to go with a Bachelors in Engineering from Birla Institute of Technology. 
He is passionate about technology and enabling business with appropriate use of technology, as well as an interest in service delivery and management, business strategy and operations.
Elena Pechko
Director of Software Engineering
Elena Pechko leads AWTG's software engineering team in Belarus and is responsible for architectural choices of the software products.
Elena has over 10 years of experience in Software Engineering, Project management and Mathematical Modelling. Elena has graduated with honours from the Mathematical faculty of Brest State University and became a Lecturer at the Brest State University on the Mathematical Modelling chair. Being very passionate about building software for mathematical modelling of economical systems, she continued her post-graduate study on Mathematical and Instrumental Methods of Economics at the Belarussian State Economic University. During her study she actively participated in conferences and published over 30 research articles on various aspects of mathematical modelling of regional economy.
Elena continued her career in IT where her research background helped to build high performing software products with solid algorithmic base. She was responsible for different aspects of software lifecycle, product and project management. She co-founded a software engineering company which is now part of AWTG.
Istvan Lajtos
Programme Manager
Istvan Lajtos a programme manager in AWTG and is managing the Worcestershire 5G test bed design, deployment and operation with key strategic partners, focusing on key aspect driving 5G networks technology in the UK sponsored by the Department of Culture Media and Sport.
Istvan is an experienced technologist and strategist with more than 20 years mobile telecommunication experience. He was responsible for Bristol Is Open's engineering team, delivering a number of business-critical commercial and Horizon 2020 funded European projects such as the deployment of LTE, LTE-A, 5G test bed and various other wireless technology solutions on the infrastructure. Istvan also worked for the GSMA, one of the largest trade associations in the telecom industry, leading several international membership related initiatives around network evolution, smart traffic management and other cutting-edge technologies including 5G. 
Istvan has a wealth of experience in the mobile industry having previously worked for Telefonica Group, leading large-scale delivery projects around device technology. He also managed Telefonica device technology strategy and held various roles within Product Management and Marketing divisions for nearly seven years. He is passionate about cutting-edge technologies that helps people to overcome challenges.